Dear Coinomo DeFi Customers:
The fire that's known us ETH London fork is continue to burn with full flame. 50,000 ETH was burned within 10 days, mark to USD, that's 160m US dollars, and has reduced the net issuance of new ether by an estimated 35%.
What does this mean? While central banks and federal reserves around the world are busily printing money, cryptocurrencies like ETH are reducing the amount of circulation through the new network mechanism. Thus, every ETH is worth more USD than before as witnessed by ETH price increasing from ~1700 USD to ~3000 USD within the past thirty days.
The big question now is whether institutional money going to view ETH as an anti-inflation crypto asset very much the same as bitcoin.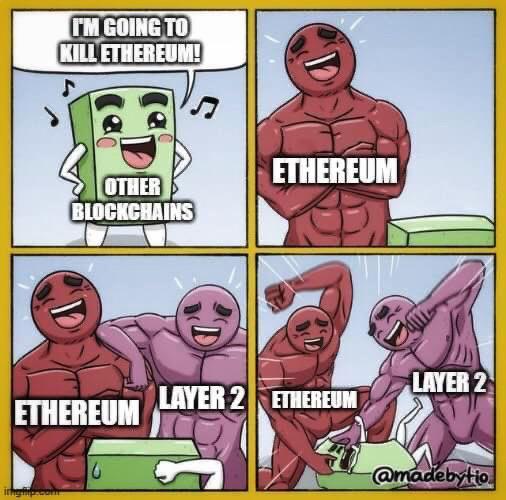 This Week's Coinomo DeFi Highlights:
No time to read through all the DeFi news and whitepaper? Come to Coinomo and enjoy the DeFi plans handpicked by us.
Enjoy Estimated APY of 12.3% on Coinomo, APY for the last 30 days were around 12-15%. At the current rate, 1000 USDC deposit will yield about 600 dollars in six months' time. Download and start earning now.
Poly Network Pay up Bug Bounty and Hack returns heist money
Poly Network, the cryptocurrency platform which lost $610 million in a hack earlier this week, confirmed on Friday it had offered the hacker or hackers a $500,000 "bug bounty".
What does Twitter CEO has against ETH?
Twitter CEO and self-professed Bitcoin (BTC) maximalist Jack Dorsey is not a fan of ether (ETH). In his latest offhand remark about the market's second-largest cryptocurrency, Dorsey downplayed the platform's potential to single-handedly shake up the status quo in Big Tech.
Polygon Merges with Hermez Netork
Polygon, a "layer 2" platform on the Ethereum blockchain, is merging with rollup platform Hermez Network in a 250 million MATIC (-2.49%) deal. The acquisition was worth about $250 million based on MATIC's price on Aug. 4, when the deal was struck.
Cream Finance new governance token iceCREAM officially launched
The first phase of the new token economy has been integrated and gone online, with the help of Andre Cronje
Interesting Data for you:
How much has #DeFi grown?

The #1 protocol from one year ago @MakerDAO with $1.39B TVL wouldn't rank in the top 10 today.

To break into the top 10 on https://t.co/zqMQAGYCJ8 on Aug 6, 2020 took at least $100M TVL.

Today, $100M TVL wouldn't even put you in the top 40. pic.twitter.com/3e6TrtpvkX

— DeFi Pulse 🍇 (@defipulse) August 5, 2021
Long-term holder of bitcoin dominates the market.
The proportion of #Bitcoin supply held by LTHs continues to trend higher as coins are held dormant.

Previous bull markets were triggered when LTH supply reached between 63.6% and 71.5% although often after many months at these levels.

LTHs currently hold 66% of the $BTC supply. pic.twitter.com/8mmzUN8WlD

— glassnode (@glassnode) August 5, 2021
Get to know more about us at www.coinomo.com
Telegram Group: https://t.me/omofomo